Smart Pepper Spray
One Button Activates the Following:

Pepper Spray

•

LED Strobe

•

Alarm
Emergency Texts

•

Phone Calls
Smart Pepper Spray: The Most Advanced Personal Safety Device
When fired with the press of a button, the Smart Pepper Spray activates five functions designed to keep you safe and summon help.
Pepper Spray 
•

 LED Strobe 

•

 Alarm 

•

 Emergency Texts 

•

 Phone Calls
Subscribe to our YouTube Channel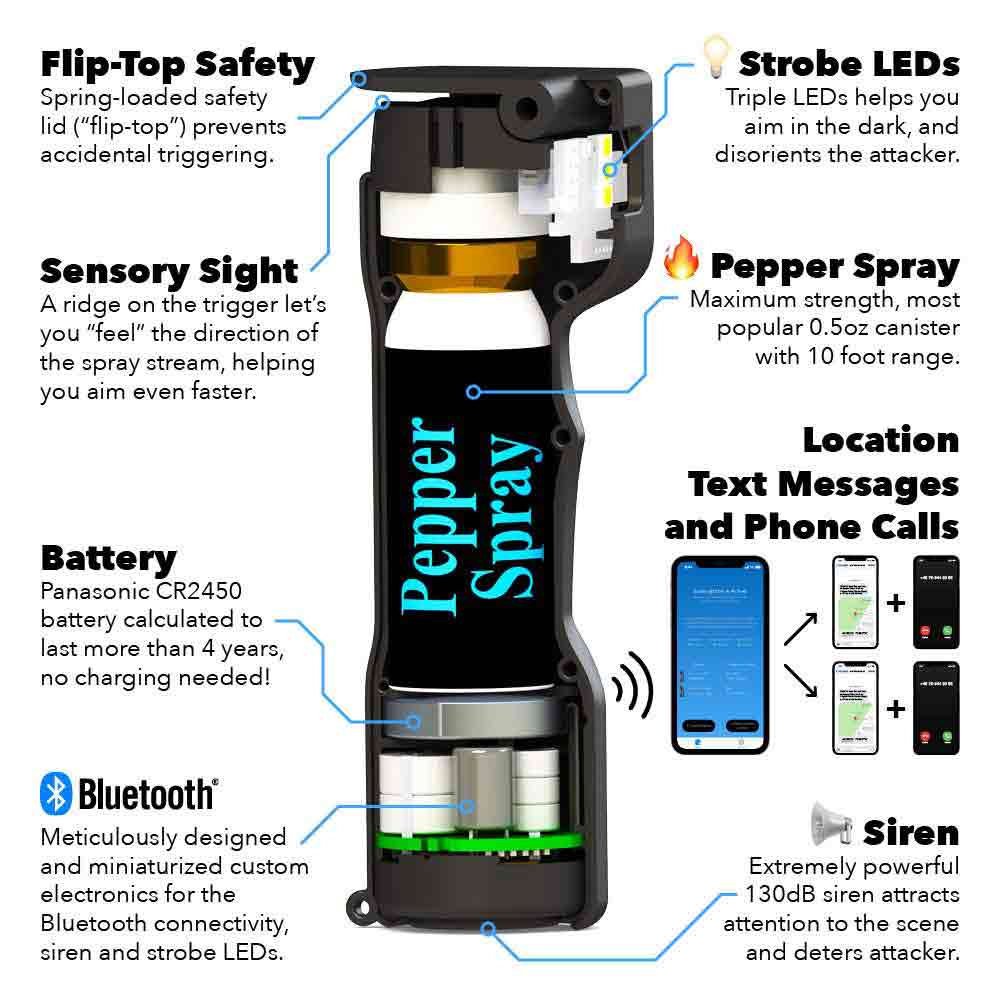 Smart Pepper Spray Features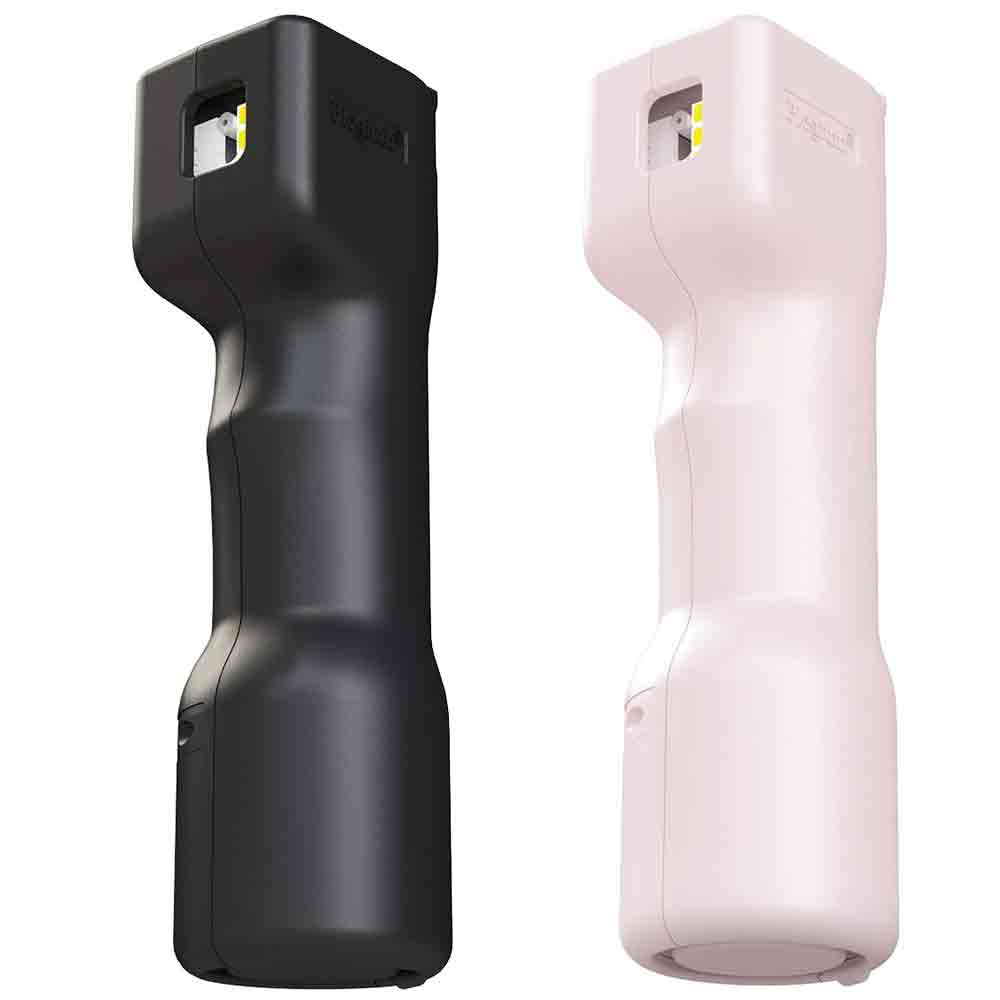 Pepper Spray
Maximum strength. Lab tested to maximum allowed 1.33% major capsaicinoids. Ten shots up to 10 feet.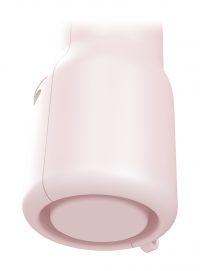 Alarm
A 130 dB sound pressure alarm is activated, stronger than most stand-alone personal alarms. The siren has been tuned to resonate at frequencies where the human ear is the most sensitive, to maximize discomfort and attention to the scene.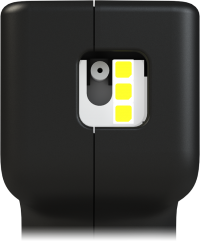 3 Strobe LED Lights
Triple LEDs light up when you fire the Smart Pepper Spray, helping you aim in the dark. The LEDs have a 19 Hz strobe effect (meaning they blink 19 times per second), which has a proven disorienting effect on the human brain.

Location Texts
The Smart Pepper Spray connects to your phone. When you fire the Smart Pepper Spray, the free app sends a text message with your location (a Google Maps link) to your emergency contacts.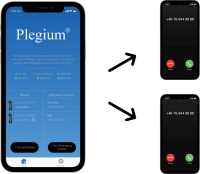 Emergency Phone Calls
When the Smart Pepper Spray is fired, the free app also makes phone calls to all of your emergency contacts. A voice informs them that you are in danger and that they have received a text message showing your location.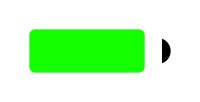 4-Year Battery Life
The Smart Pepper Spray has a 4-year, no-charging battery life. The Bluetooth chip, the siren and the strobe LEDs are all powered by separate battery packs, ensuring maximum connection reliability, sound pressure and luminosity.
Ready to Protect Yourself & Your Loved Ones with the
Most Advanced Personal Safety Device Available?